Victor Orta loves data. Lots of it.
When it comes to finding new ways to identify potential signings, the Leeds United sporting director has for years been trying to find the methods of using data to make decisions on transfers.
He regularly speaks to the Spanish media about it, and has this week taken part in a video call for newspaper Marca. Esteban Granero, who currently plays for Marbella, and has previously appeared for Real Madrid, Getafe, QPR, Real Sociedad and Espanyol, also took part.
Granero is starting his own football intelligence company, and went to lengths to explain that for people like Orta and those in charge of transfers, it's becoming increasingly important to push the data further and use it for forecasting.
For example, Granero doesn't believe it's enough to know how a player performed last year at another club, because it's essential to now use data to forecast how he'd do in the future with different teammates, and potentially in a different league.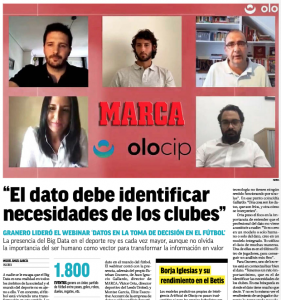 Following on from those comments, Leeds United's Orta said: "There is an important race and a challenge in this regard on the part of the clubs."
That would suggest he's working on such a plan for the Elland Road side, as clubs try to limit their gambling when signing players.