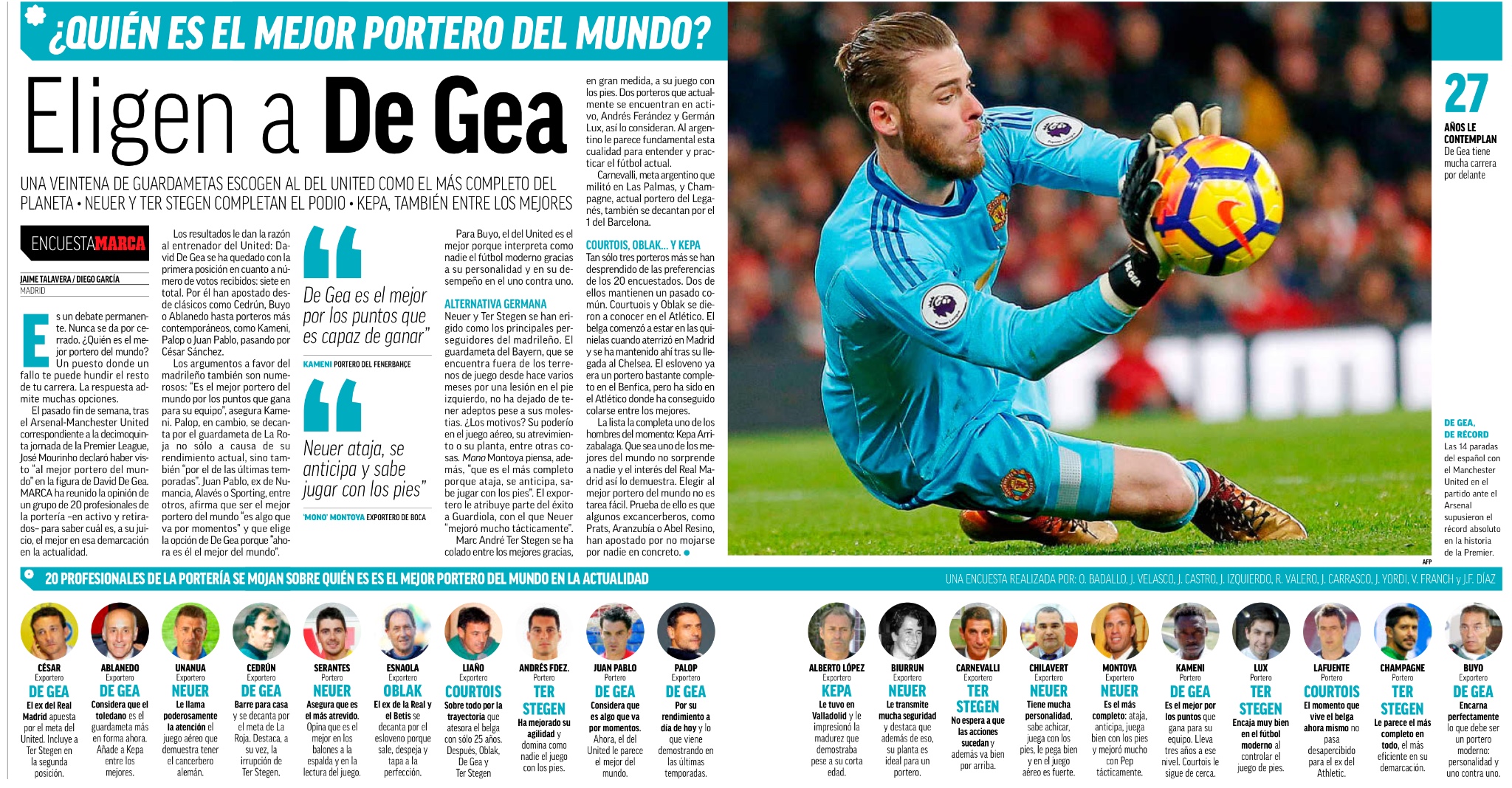 Manchester United fans love David De Gea, and they have good reason for that.
When the Spaniard joined the club from Atletico Madrid there were many doubts about his level and suitability to be long term first choice at Old Trafford. It seems ridiculous now, and to be fair it did at the time, but there were many in England who tried hard to convince fans that De Gea was a fraud.
Not in the way word 'fraud' is used now, but more literally.
There were insinuations Manchester United had somehow lied about the goalkeeper's height to make him sound more suitable for the role.
So De Gea coming good and remaining so over a number of years has especially pleased fans, who were also very understanding over the goalkeeper's failed move to Real Madrid.
Jose Mourinho thinks his stopper is the best in the world, but a series of recent polls have disagreed. De Gea wasn't anywhere in the running when 'The Best' team was announced earlier this year, and this week France Football polled former goalkeepers, who placed the Manchester United player seventh.
Well, Marca have done their own poll. There's no hiding from the thought they've probably conducted the poll simply to make a point that De Gea is the best, and that's what they've been told.
Asking a group of former 20 goalkeepers, Marca found that 7 picked out De Gea, giving him first place. And now they'll be happier.